Alain Ducasse Cooking Class
Learn the Culinary Arts from Paris' Top Chef
When Julia Child moved to Paris she was inspired by the incredible tapestry of gustatorial delights still so foreign to American palattes.
For more than 50 years now, Francophile Americans and those that appreciate le monde culinaire have dreamed of taking a cooking class in France, and in the City of Light in particular.
Now you can spend time with some of the best and brightest chefs of the day, in their kitchen or yours, and learn the secrets of the most passionate foods of the world.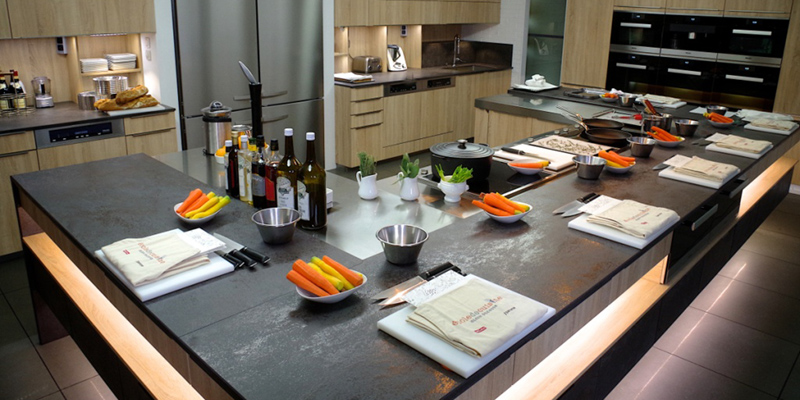 With more than thirty years of experience, Chef Alain Ducasse passes on his know-how, his skills and his expertise to cultivate excellence in culinary and pastry arts through Ducasse Education.
---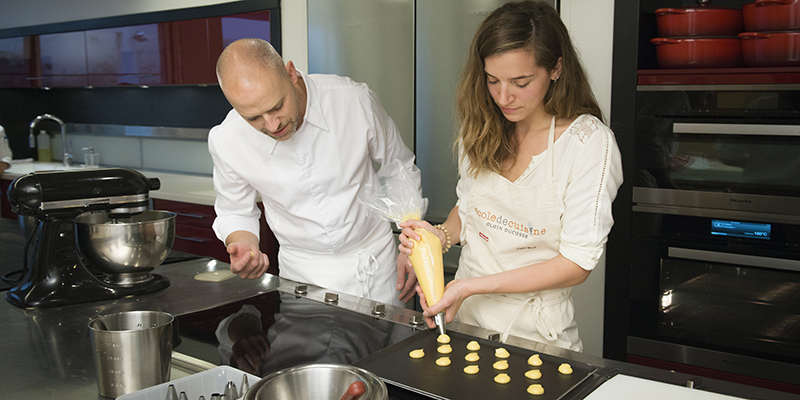 Attend the Alain Ducasse cooking and pastry classes at his school in the heart of Paris's 16th arrondissement, where courses of cooking, pastry making and oenology are held in a warm friendly atmosphere.
You will learn how to prepare generous, delicious and convivial cuisine, inspired by Alain Ducasse's bistro, that you can share with friends and family for years to come.
---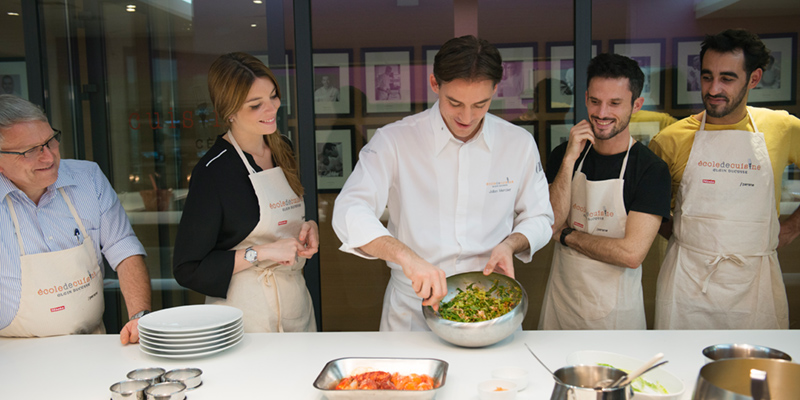 Offered at Ecole de Cuisine-Alain Ducasse are classes in fish and shellfish, meat and poultry, pastry or breadmaking.
Students will spend time with Ducasse's protoge's learning the secrets behind such complicated recipies as stuffed saddle of lam, blue lobster with curry and coffee and hazlenut macarons.
---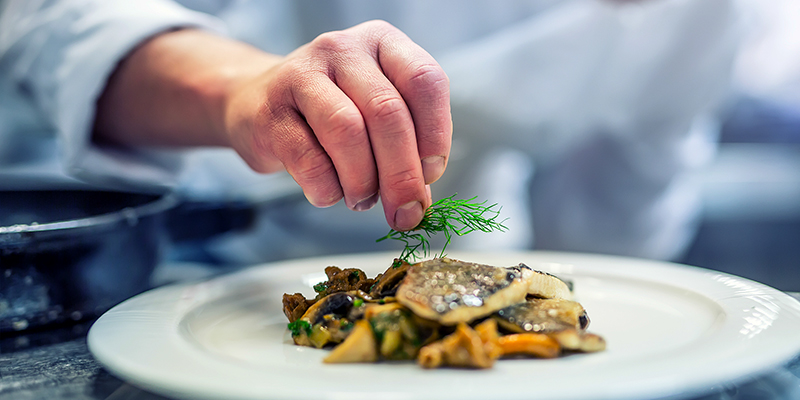 As part of your course, you will also learn how to choose products and prepare them like a master chef.
After the culmination of the course you will sit down with Chef to enjoy the fruits of your labor!
---
Some details of the experience.