Visit Place de la Bastille the historic square which was once home to the Bastille Prison
Take a moment to pay homage to the birthplace of the French Revolution
Though the Bastille Prison no longer stands, Place de Bastille is known today as the starting point for many political protests and demonstrations. Markings on the ground outline the perimeter of the former structure and an obelisk stands in memoriam in the center of the square.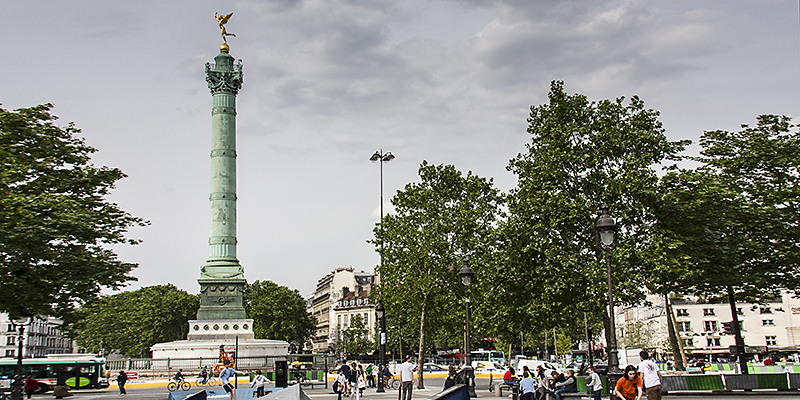 The Bastille was a fortress in Paris, known formally as the Bastille Saint-Antoine.
It played an important role in the internal conflicts of France and for most of its history was used as a state prison by the kings of France.
It was stormed by a crowd on 14 July 1789, becoming an important symbol for the French Republican movement. The prison was later demolished and replaced by the Place de la Bastille.
---
The Bastille was built to defend the eastern approach to the city of Paris from the English threat in the Hundred Years' War.
Initial work began in 1357, but the main construction occurred from 1370 onwards, creating a strong fortress with eight towers that protected the strategic gateway of the Porte Saint-Antoine on the eastern edge of Paris.
Almost nothing is left of the Bastille except the remains of it's stone foundation scattered in four different areas of Paris.
---
On July 14, 1789 the Bastille was stormed by a crowd reinforced with a rebellious detachment of the National Guard. The few guards soon surrendered, and seven prisoners were freed.
The capture of the Bastille marks the start of the French Revolution. Two days after the crowds had captured the Bastille stronghold, orders were given to demolish the building.
---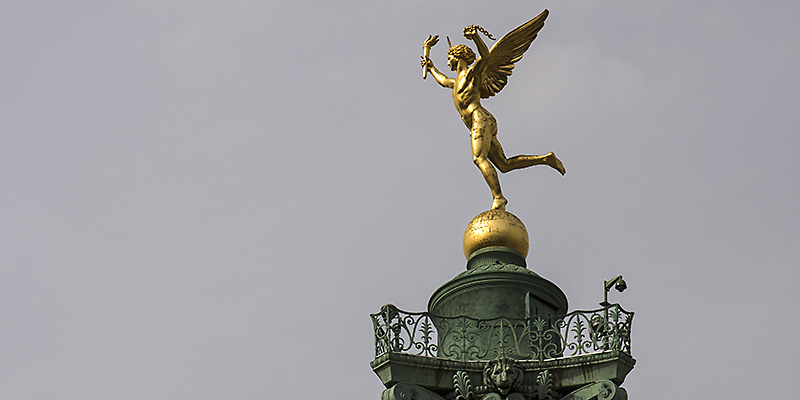 Today, Place de la Bastille is a bustiling square, home to Opera Bastille and many shops and restaurants.
If you happen to visit the square on a Thursday or Saturday morning, you will experience the Marche Bastille one of Paris' largest outdoor markets where vendors sell everything from fruits and vegetables to handmade jewlery and art.
---
Some details of the experience.