Spend an evening at Cafe de l'Homme
Enjoy seasonal creations influenced by the regions of France
Cafe de l'Homme offers the best view of the Eiffel tower in the city. Sip champagne and enjoy pastries on the terrace as the sun sets or a full meal with over 200 wines to choose from. An evening at Cafe de l'Homme is one you will never forget.
This 1930's Art Deco style restaurant is one of the favorite spots of Parisians and visitors alike. Inside the famous Musee de l'Homme, facing the Eiffel Tower, Cafe de l'Homme delights the taste buds and the eyes.
The decoration is a mix of Orientalism and Art Deco – two styles with a long history in Parisian design.
A powerful homage to the best of French craftsmanship and heritage, the furniture here has been crafted to bespoke designs for the restaurant in a style of the historic identity of this location.
---
Chef Julien Thibault insists upon selecting and serving ingredients of superior quality from local vendors.
Foi gras from Maison Paris, ice cream and sorbet from Philippe Farr, bread from Thierry Breton and butter from Maison Bordier, each ingredient carefully sourced and selected in the effort to create memorable dishes for those who dine at Cafe de l'Homme.
---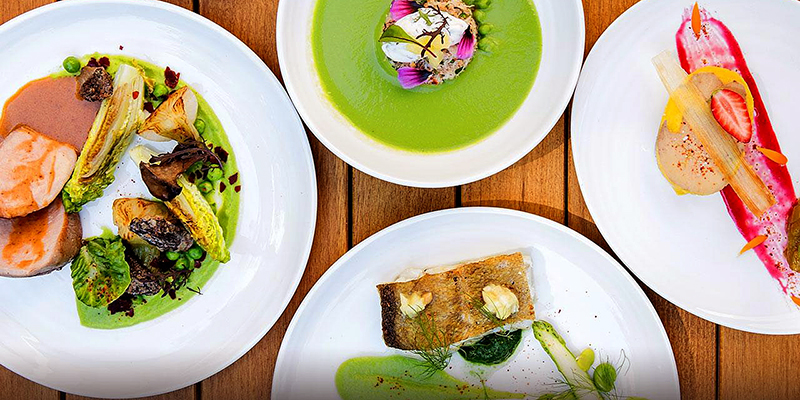 On the menu of Cafe de l'Homme, you will find traditional French dishes reinvented with an international influence.
Feast on macaroni with truffle parmesan cream or cod lacquered with miso. And don't forget dessert where diners can feast on Papuan vanilla creme brulee or Mandarin tiramisu.
---
This Winter, Cafe de l'Homme is introducing a new experience alongside partner, Grey Goose Vodka.
Craft cocktails such as the French Mule and an espresso martini are presented to guests in the cozy lounge with stunning views of the Eiffel Tower.
---
Some details of the experience.