Centre de Georges Pompidou
Visit the epitome of modern culture in Paris
Centre de Georges Pompidou is the epitome of modern culture in France. This architectural anomaly, designed by Renzo Piano and Richard Rogers, houses a public library, the largest collection of modern art in Europe and a music and improvisation research studio. If you're lucky when you visit you might catch a glimpse of a street performer or two on the adjoining plaza.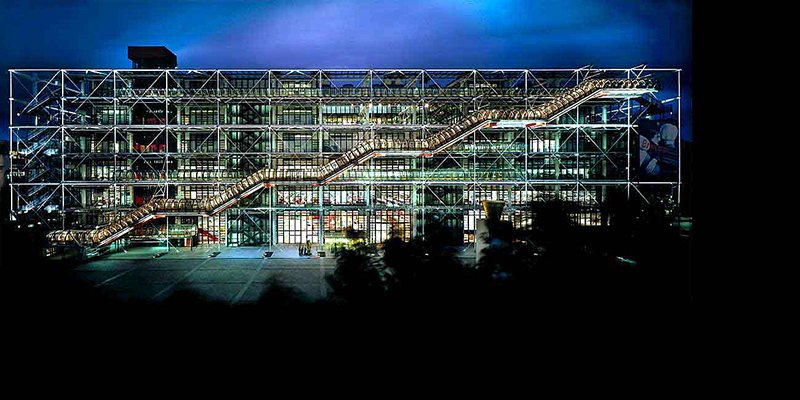 Designed as an "evolving spatial diagram" by architects Renzo Piano and Richard Rogers, the architecture of the Centre Pompidou boasts a series of technical characteristics that make it one of the most unique museums in the world.
Upon arrival you'll embark on an individualized tour of current exhibitions, including the collections which includes works by Kandinsky, Kupka, Breton and more.
---
Just outside of the museum, you'll see the Atelier Brancusi, a replica of the studio where Brancusi created some of his most famous works. Brancusi considered the relationship between sculptures and the space they occupied to be of crucial importance.
By laying sculptures out in a close spatial relationship, he created new works within the studio which he called "mobile groups", stressing the importance of the connections between the works themselves and the possibilities of each for moving around within the group.
---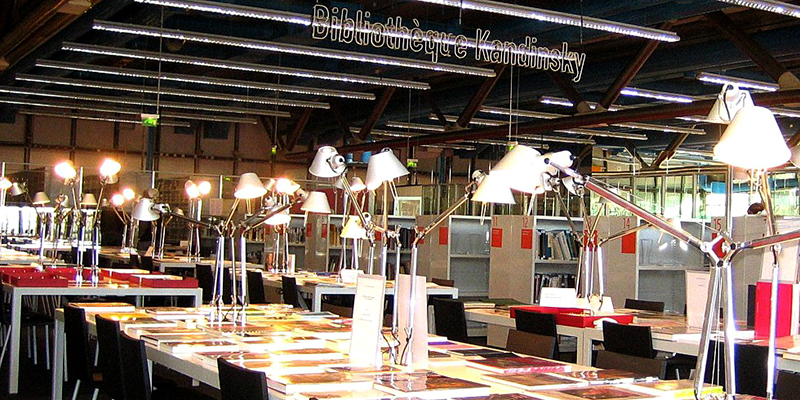 The Kandinsky library is also housed on this property and you'll enjoy exclusive access. The Kandinsky Library is the research and documentation centre of the musée national d'art moderne-centre de création industrielle.
It is one of the most important libraries specialising in the arts, where all the visual arts are represented, together with all media and supports providing source information on visual creation of the 20th and 21st centuries.
---
Close your visit with a cocktail at the Georges Restaurant where you can debate and discuss your visit while enjoying the beautiful views of Paris.
The Georges restaurant located on the rooftop remains the ideal place to spend moments under the Parisian sky, with a breathtaking and panoramic view of the capital and its greatest monuments.
Whether on the terrace or on the veranda, you can take the opportunity to enjoy the sunset and the lights of Paris. After an exhibition at the Pompidou Centre, for lunch, a romantic dinner or a drink with friends, the Georges restaurant experience is unique, with its idyllic setting and remarkable site.
---
Some details of the experience.