Indulge your gastronomical fantasies at one of France's most exclusive eateries
Visit Michelin Starred restaurant Les Climats
Your tastebuds will be dazzled with every bite from amuse bouche to dessert at Les Climats. For those who love wine, and Burgandy in particular, this Michelin starred restaurant is a must.
Les Climats is situated on the Left Bank of Paris behind The Musee D'Orsay. The exclusive restaurant finds itself in the unusual setting of the former Maison des Dames des Postes, which housed postal and telecommunications service operators from 1905.
This unique edifice is one of the only remaining examples of the Arts and Crafts Movement of the late 18th century.
---
The infamous interior designer, Bambi Stone transformed the former post office into four distinct and inviting sections, The Bar, The Restaurant, The Conservatory and The Secret Garden.
Each has it's own distinct atmosphere, with a constant theme of comfort and opulence running throughout.
---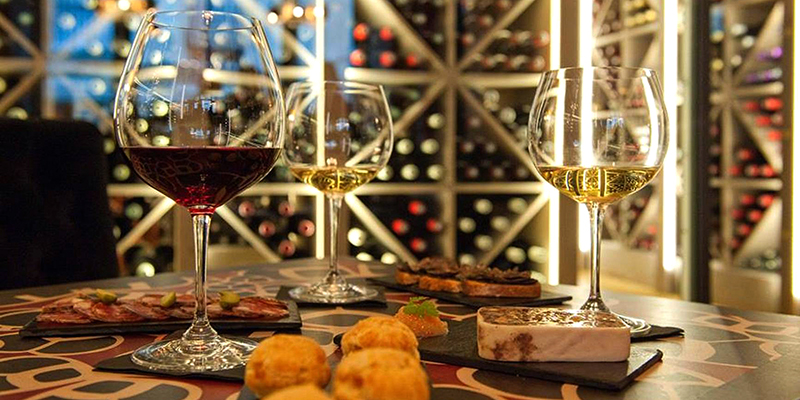 At the helm of Les Climats, is Chef Julien Boscus who offers diners a contemporary, creative and gourmet cuisine inspired by his many years of experience in France and abroad.
The son of a restaurateur mother and a pork butcher father, Boscus' passion for cooking was revealed at an early age.
His cuisine is contemporary and creative, full of delicious flavors, and sourced from producers that provide natural products of the highest quality.
---
The winter garden is a lovely spot under a glass roof with large bay windows overlooking the garden.
As soon as weather allows, contented guests can enjoy lunch in the secret garden, enjoying a moment surrounded by nature and away from the hectic pace of the city.
---
Some details of the experience.