Enjoy a luxury cruise in Paris along the River Seine
A professional photographer can accompany you to document your adventure
See the city the way Parisians know one sees the city best – From aboard a private Riva boat on the River Seine. The Riva is the perfect balance between luxury, comfort and timeless elegance, is the ideal spot from which to explore the heart of the city whose history stretches back more than 2000 years. You will glide along the Seine passing the original heart of Paris, Île de la Cité and see Paris' most iconic monuments from a unique vantage point, including The Eiffel Tower, The Louvre, The Grande Palace, The Petit Palace and The Musee D'Orsay. Sit comfortably and enjoy a glass of champagne as you take in the beautiful city of Paris.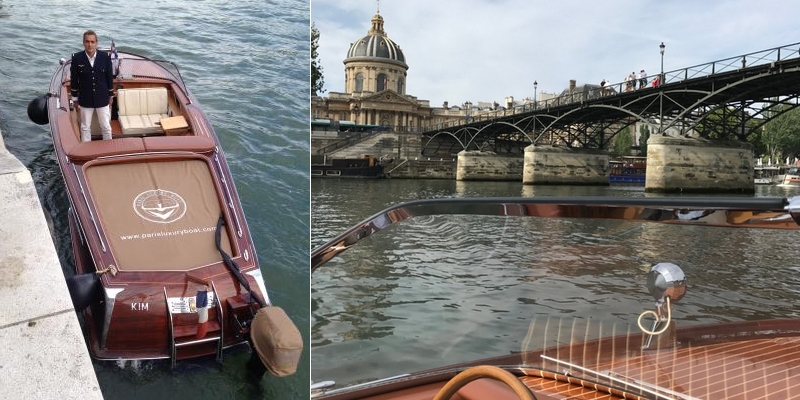 To preserve your special occasion, a professional photographer in Paris is available for you, to capture your moments so that you can share your memories with family and friends.
The photographer can join you for the extent of your cruise or meet you along the way in secret or incognito to capture a unique moment such as a proposal or a kiss under the Eiffel Tower, the choice is yours.
Following your excursion, you will have exclusive access to all of the images captured by the photographer and as a gift to you, Bonjour Mon Amour will provide you with a link, so that you will be able to print online a photo book commemorating this momentous occasion.
---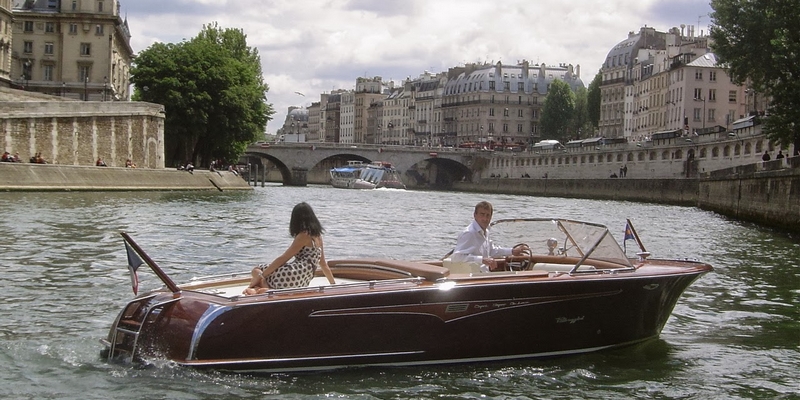 Aboard the Riva, you will sit comfortably and see the city's most famous monuments in the world from a different unique vantage point.
This one and a half hour boat ride takes you past the oldest quarter of Paris, Île de la Cité.
Amongst the scenery you will see closely is the Notre Dame Cathedral, the Eiffel Tower, the Lovelock Bridge, Pont Alexandre III, Pont des Arts and of course the famous Pont Neuf.
---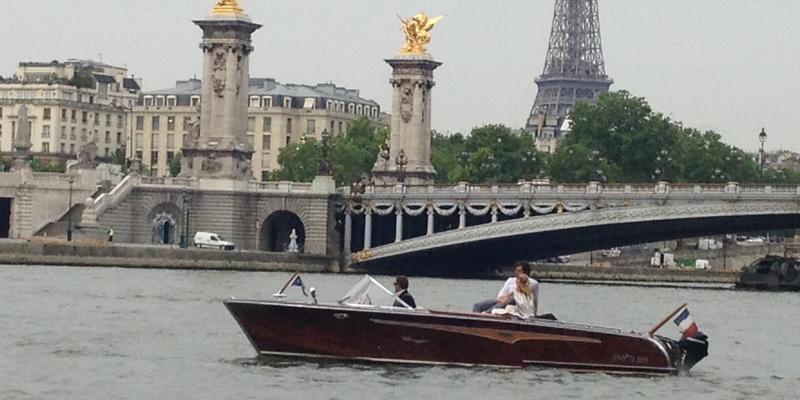 The Seine River captures our imagination today and has done so since medieval times.
Neatly dividing Paris into it's left and right banks, the Seine has served as a source of sustenance, commerce and breathtaking views for centuries.
---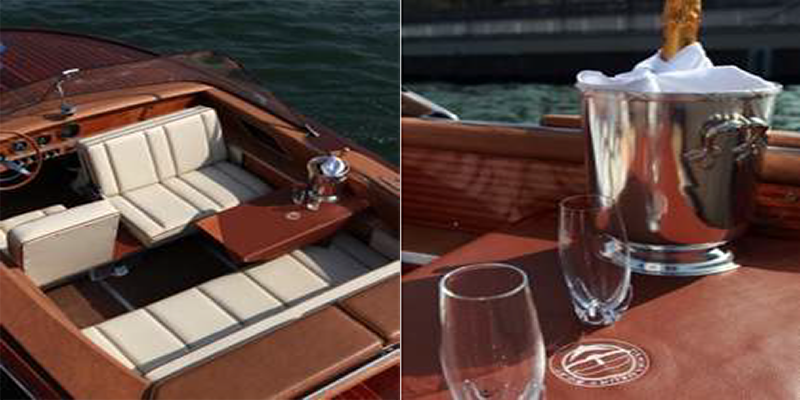 Your Riva boat is the perfect balance of luxury, comfort and timeless elegance.
The crew, your own private captain and hostess, welcomes you and set you in comfortably to enjoy a glass of champagne as you take in the beautiful city of Paris, accompanied with "hors-d'œuvres" and everything meant for lovers.
---
Some details of the experience.