Le Bon Marche
Enjoy a personal shopping experience at Le Bon Marche
Le Bon Marché Rive Gauche is known for its tres chic offerings and wide selection. The building is a stunning architectural landmark combining unconventionality and elegance and designed by the architect Louis-Charles Boileau and the engineer Gustave Eiffel. During your visit, you and your guest will spend time with a personal stylist who will help you discover the perfect pieces for you to add to your wardrobe in the comfort of a private showroom.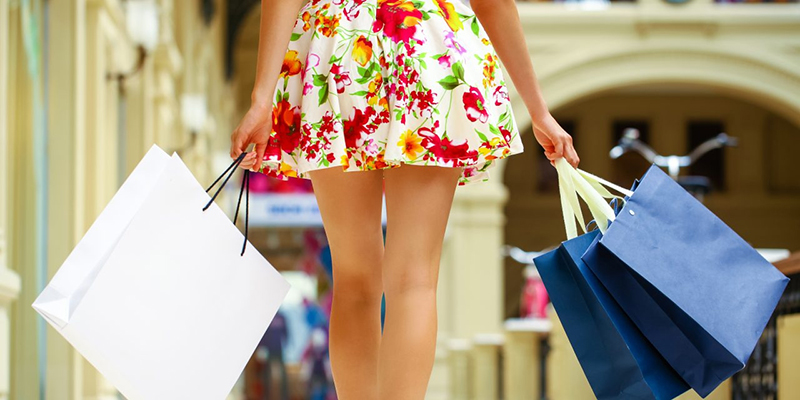 A custom welcome awaits you for a private tour of the capital's most famous, and the world's first, department store, Le Bon Marché Rive Gauche.
A fashion stylist guides you through the departments of the biggest brands in clothing and the latest fashion. Enjoy your fittings in a private lounge with complimentary drinks. Your clothes are amended to your exact fit and sent to the hotel promptly.
---
Throughout the year, Le Bon Marche invites a multitude of diverse artists to display their works in this grand location.
Le Bon Marche is commited to exhibiting international artists both established and emerging. Currently on display is a mamoth installation by Portugese artist, Joaana Vasconcelos entitled "Simone."
Vasconcelos designed this collossal piece, suspended from the ceiling, to diffuse the light adding softness and protection to the space.
---
The shopping session includes a visit to the La Grande Epicerie de Paris, the biggest food emporium in the city. Le Bon Marché is home to La Grande Épicerie, a haunt for cutting-edge foodies who are always looking for the latest products.
La Grande Épicerie presents thousands of trendy products selected from all over the world.
---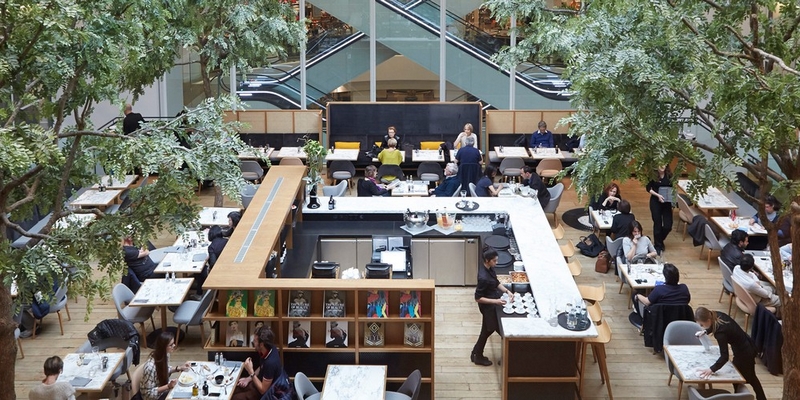 The visit ends with a lunch at restaurant La Table located on the first floor, underneath the world-renowned stained glass roof. Dine on traditional French fare inspired by the season.
---
This video does not represent the actual experience that will be offered. It's purpose is to give an idea of an enjoyable journey as an example.
Our Commitments
Refined journeys with unique access to the best and brightest the city has to offer.
Bespoke and flexible adventures tailored to your unique passions and designed to be shared with the one you love.
Dedicated, unobtrusive, and discreet support for every step along the way.
Memories You Will Share Forever