Terrass hotel in Montmartre Paris
Enjoy breathtaking views from the terrace penthouse
Discover The Terrass Hotel in the heart of Montmartre just a stone's throw away from Sacre Cour. The Terrass Hotel prides itself on its team of 'ambassadors' whose mission it is to welcome you and help you discover the Paris of Parisians. This luxurious space will be your home away from home in Paris.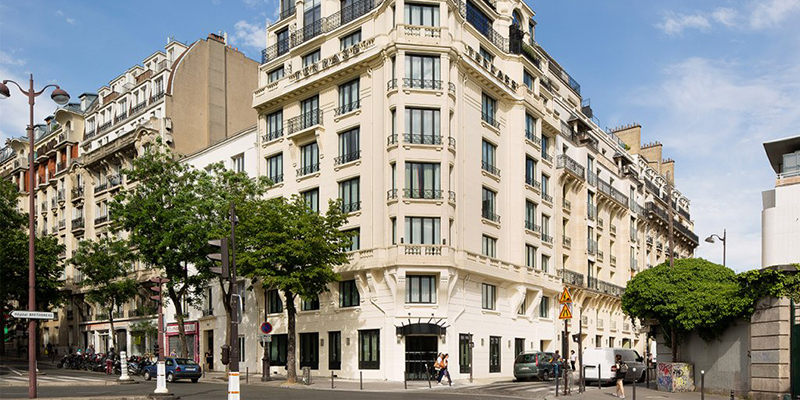 Established in 1911, The Terrass Hotel has established itself throughout history as one of the most exclusive hotels in Paris.
In the 1950's, The Terrass Hotel became the meeting place for Paris' elite including Collette, Michel Simon, Pierre Brasseur and Samson Francois. Today, The Terrass Hotel remains one of the most luxurious in all of Paris.
---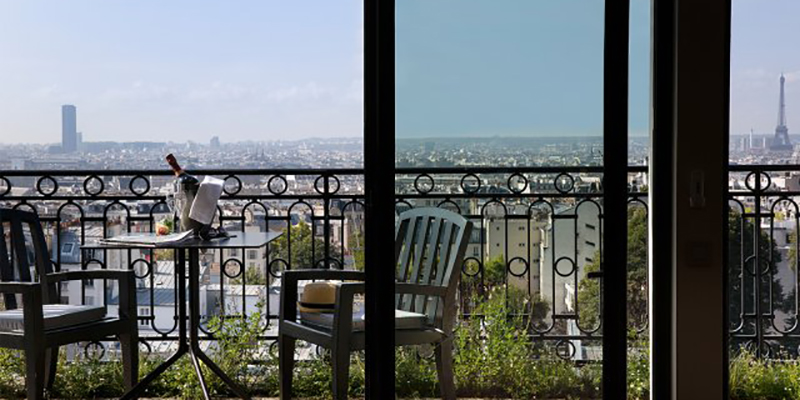 The 8th floor penthouse offers complete privacy, a balcony to breathe the air of Montmartre and the incredible breathtaking views of the capital.
The Eiffel Tower and the Dome des Invalides on one side, La Défense and Mont Valérien on the other. Day and night, one can open the doors and embrace Paris!
---
Because of The Terrass Hotel's location at the top of Montmartre, most rooms boast an incredible view of Paris' most iconic landmarks.
Inspired by the spirit of artistic Montmarte , the 48m² luxurious suite, unique in Paris, is decorated in brightly colored art décor style and comes with a raised bathroom, where you are able to enjoy Paris from your bathtub, and has also its own sauna and Jacuzzi for special moments.
At Terrass hotel, you experience the quintessence of Parisian chic in the Belle Époque.
---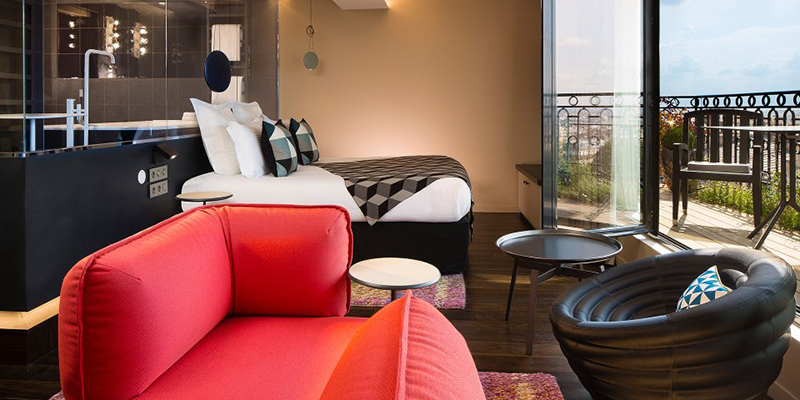 During your stay at The Terrass Hotel, you will have exclusive access to Spa Nuxe.
The spa offers an extensive treatment menu to meet the needs of evey individual. Enjoy an massage, a facial or spend some time in the luxurious sauna or steam room.
---
Some details of the experience.