Escape to the Loire Valley
Explore the truly magnificent Chateau d'Azay le Rideau
Resting on an Island in the River Indre, Chateau d'Azay le Rideau is just a short drive outside of busy Paris. Built in the early 1500's, this chateau is considered to be one of the most harmonious architectural jewels of Val-de-Loire and one of the foremost examples of French Renaissance architecture.
Chateau d'Azay was built in the early 1500's by rich financier Gilles Berthelot on the site of a former castle.
The chateau towers over the River Indre, its reflection giving the impression that the chateau is floating in it's own image.
---
Chateau d'Azay's richly decorated interior reflects the influence of the Italian renaissance.
Here you can tour several drawing rooms and elegant apartments decorated in the neo-renaissance style popular during the 19th century.
---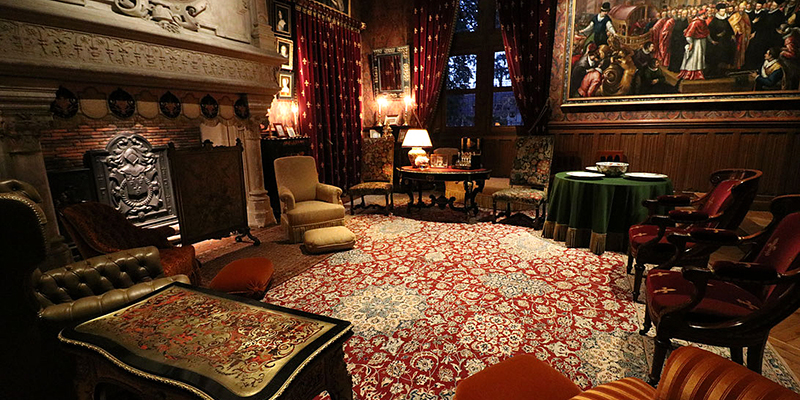 Many of the rooms of Chateau d'Azay display Flemish tapestries from the late 16th and early 17th centuries. Included in the collection are "Scenes From The Old Testament" woven in Audernarde and "The Story of Phsyche" woven in Brussels.
The collection also includes famous paintings including a piece by Clouet and several portraits of French monarchs including Frances I, Henry III and Catherine de Medici.
---
Chateau d'Azay's gardens are designed in an English style with rolling hills, trees and natural vegetation which is a stark contrast to the formal gardens which populate the chateaux of this region.
---
This video does not represent the actual experience that will be offered. It's purpose is to give an idea of an enjoyable journey as an example.
Our Commitments
Refined journeys with unique access to the best and brightest the city has to offer.
Bespoke and flexible adventures tailored to your unique passions and designed to be shared with the one you love.
Dedicated, unobtrusive, and discreet support for every step along the way.
Memories You Will Share Forever