Visit The Luxembourg Gardens
Immerse yourself in the sites and sounds of this urban oasis
The Luxembourg Garden is truly a majestic park, overlooking the Luxembourg palace and is home to hundreds of sculptures and fountains, including the Medici Fountain. As you stroll through the formal landscape of Luxembourg Gardens you might be lucky enough to experience a pop up concert or miniature sailboat race. Pull up a chair and savor the moment, an afternoon in Luxembourg Gardens is time well spent.
Situated on the border between Saint-Germain-des-Prés and the Latin Quarter, the Luxembourg Gardens, inspired by the Boboli Gardens in Florence, were created upon the initiative of Queen Marie de Medici in 1612.
The gardens cover 25 hectares of land and are divided between French and English garden design by a geometric forest and a large pond.
---
In the Garden du Luxembourg you will find an orchard with a variety of old and forgotten apples, an apiary where you to learn about bee-keeping and greenhouses with a collection of breathtaking orchids and a rose garden.
The garden has 106 statues spread throughout the park including the monumental Medici fountain, the Orangerie and the Pavillon Davioud.
---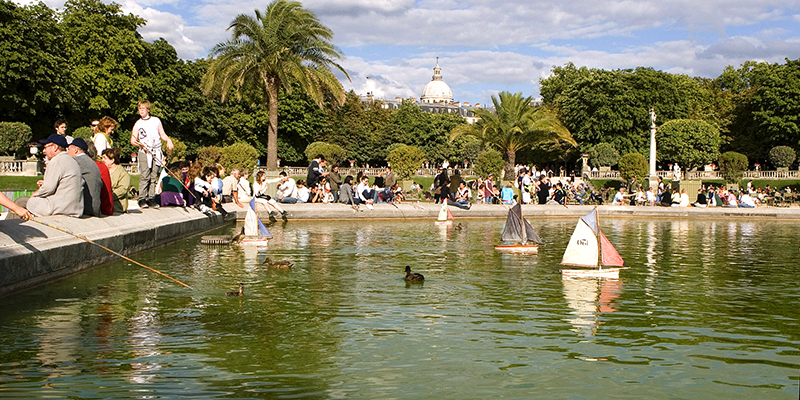 No matter the season, there are plenty of activities and facilities for children and adults alike. Young visitors might enjoy a puppet show, swings and slides.
Adults, whether they are Parisians or tourists, can play chess, tennis, and bridge or remote control boats. In the Spring and Summer enjoy free photography exhibitions on the garden railings and concerts in the bandstand.
---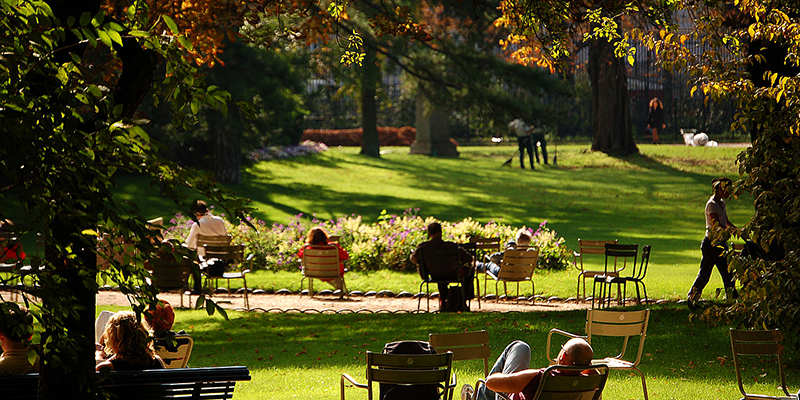 Overlooking The Luxembourg Gardens is The Luxembourg Palace is now used by the French Senate. One can visit the palace every third weekend of September.
In addition to the rare paintings, statues and extensive libraries, you'll be able to view the Senate Hall where French Senators conduct business.
---
Some details of the experience.